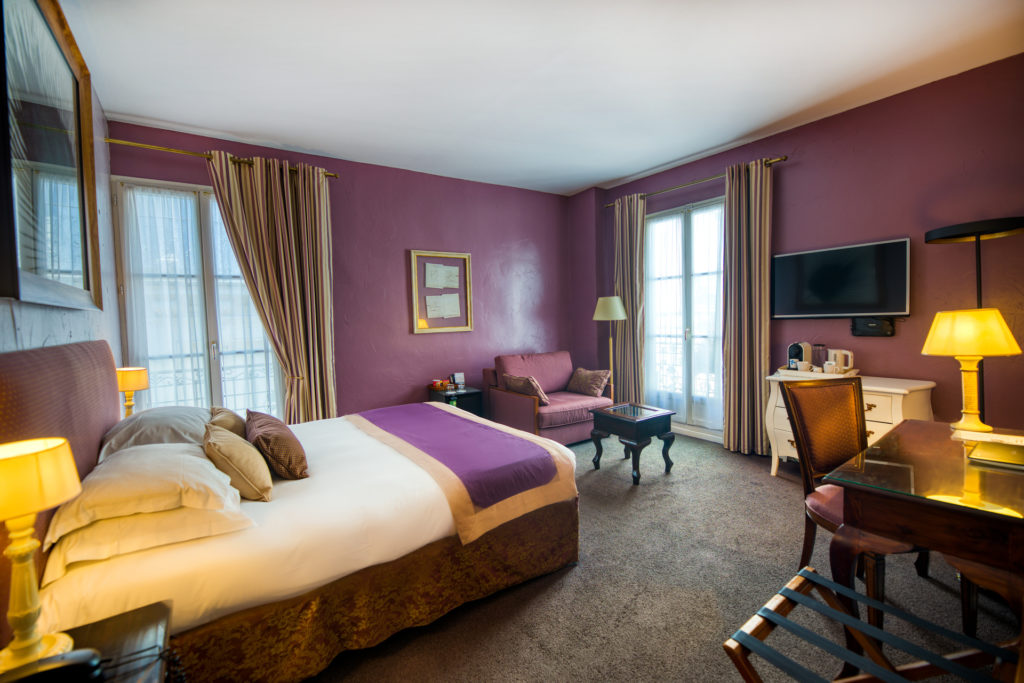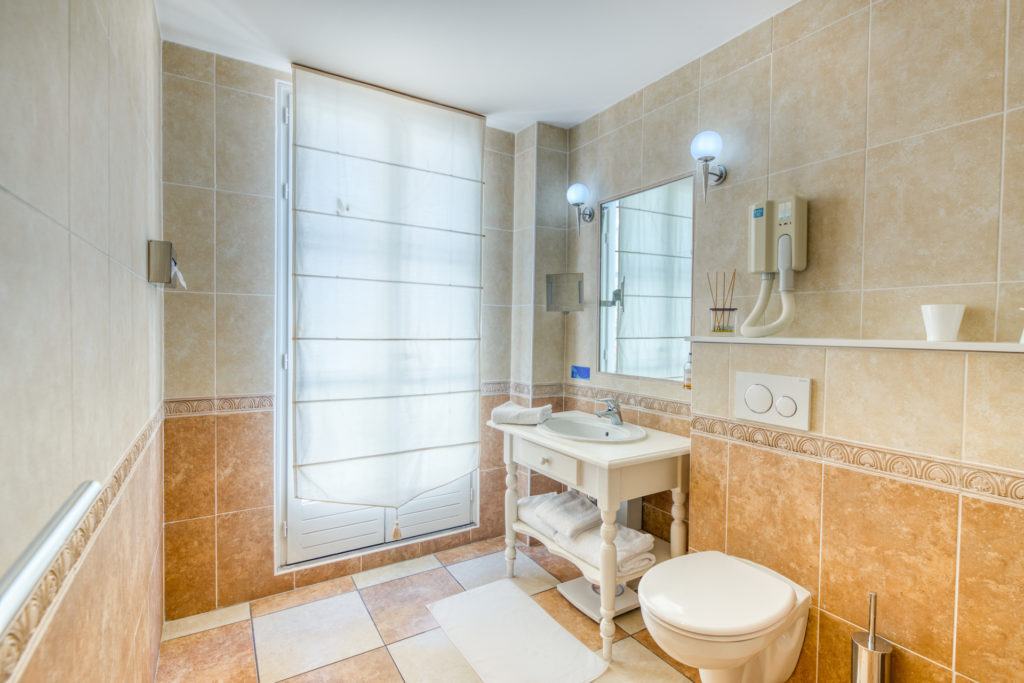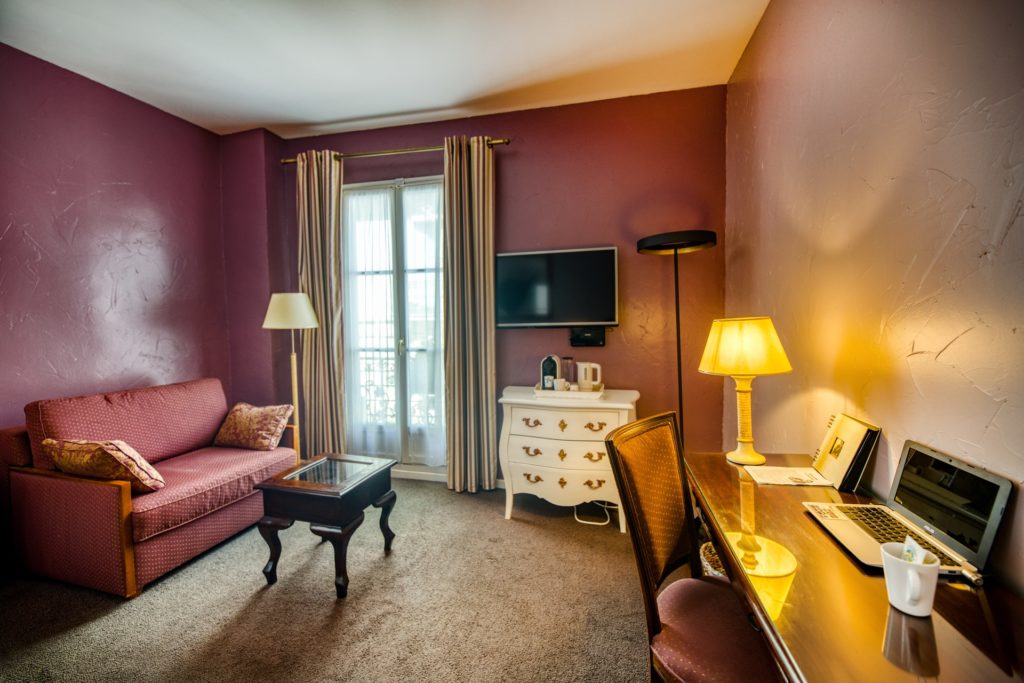 Our room with lounge area, Chateaubriand, is located on the 2nd floor of our historic building In Montpellier city centre. This spacious and elegant room will appeal to our guests who enjoy french luxury and decor. This room is equipped with a lounge area, warm and resolutely French, and will charm you with its cozy atmosphere. In addition, its generous surface and its large double "Queen size" bed with high quality bedding will welcome you in a cozy and refined atmosphere.
This room with lounge area, in Montpellier center, will entice you with its many attractions. Thus, you will find elaborate, refined and functional furniture such as a large wooden desk, a large wardrobe and a coffee table. The seating area is furnished with a convertible sofa, allowing you to sleep an additional person. This is why, this room with generous dimensions, will be ideal for your stays with family or friends. You can also enjoy tea and coffee in its small cozy space specially designed for your relaxation. Also, a mini-bar offering refreshing drinks and sweets is at your disposal as well as a safe for the safe keeping of your personal belongings.
In addition, a small flowered and peaceful balcony will enhance your stay in Montpellier. You will be able to enjoy the bright bathroom, with beautiful proportions, and a spacious shower perfect for your comfort. Also, you will have a connected television and a high quality wifi. Finally, this luxurious room with lounge is just 1 minute from Place de la Comédie, Montpellier. It is close to all city amenities such as parking lots, the train station and the tram services.
So don't hesitate any longer, let yourself be charmed and make your stay unforgettable by staying at the Aragon Hotel!