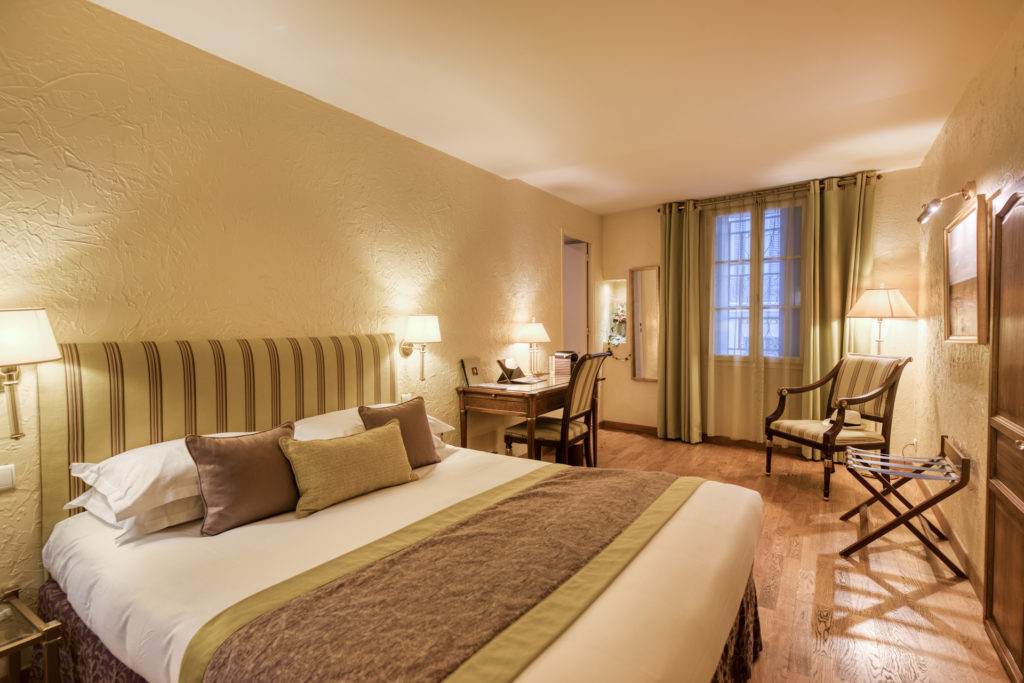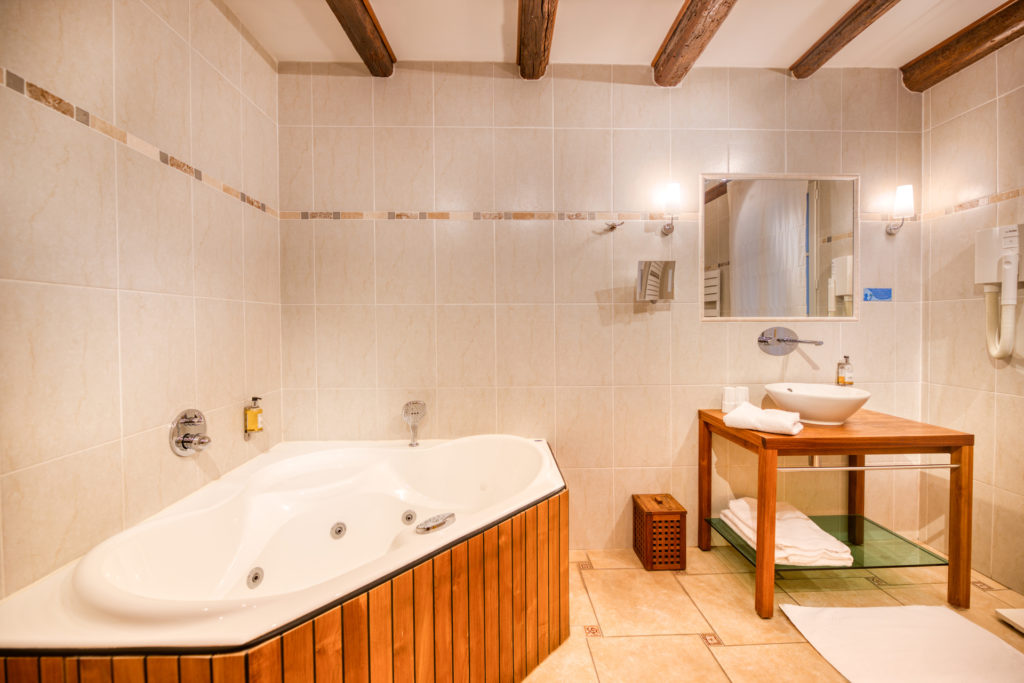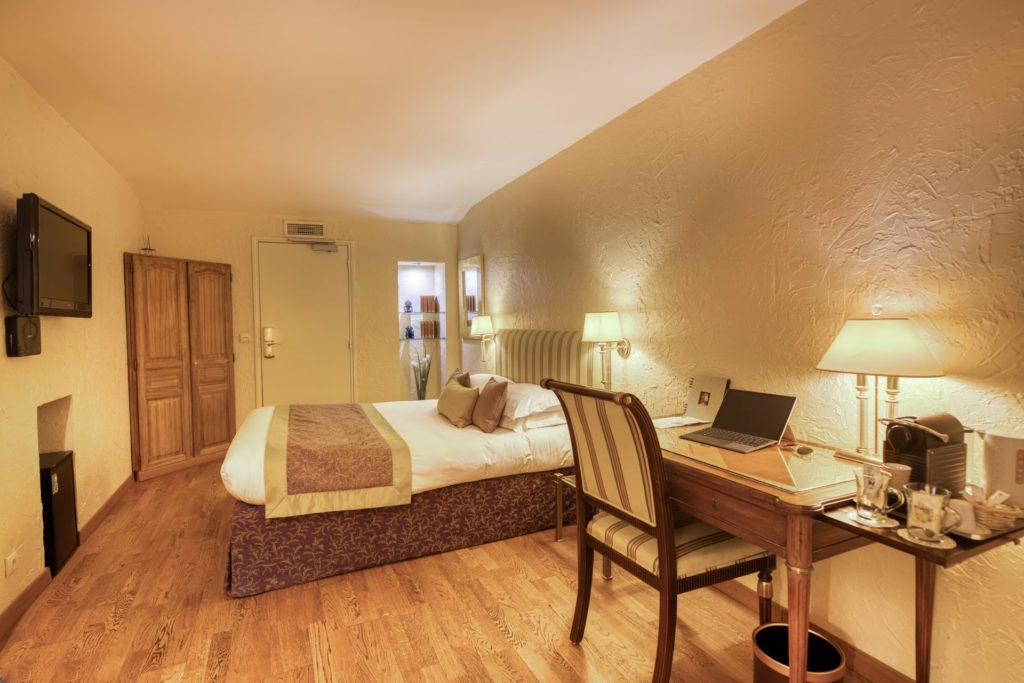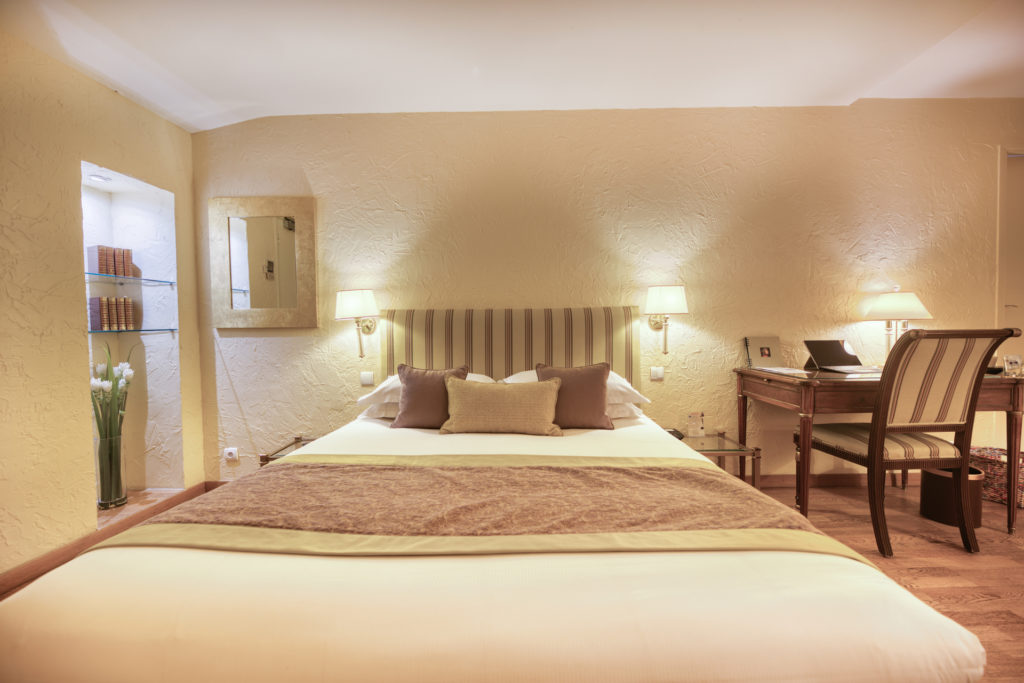 Our Luxury balneotherapy room, Petrarch, will appeal to wellness and space lovers. This room with generous space and refined decoration will delight our guests. Also, its quality "Queen size" bedding will give travelers coming to seek rest and relaxation a treat. In addition, you will be charmed by its warm atmosphere and its authentic decoration. Its elegant varnished wood parquet floors, will welcome you with its charming and functional furniture. You can work on our magnificent desk while enjoying our connected television.
Moreover, our high speed WiFi will accompany you throughout your stay. There is also a mini bar with refreshing drinks and a safe for your personal belongings. You can also make yourself coffee and tea in a small space set up to enjoy a break.
Finally, the bathroom, large, elegant and functional, is a strong feature of this room. The bathroom is equipped with a large Balneo bathtub in which you can relax to, with our special essential-oils infused bath salts. In addition, Japanese toilets will add a touch of well-being and originality to your comfort. This soothing and romantic room is the ideal place for lovers who seek serenity, relaxation and luxury.
Finally, our picturesque and generous Montpellier city centre, will entice you with its various activities and its festivities. You will be able to discover many Provencal restaurants, different shops specialising in the differents arts of Sud de France, its museums and its cultural attractions. Also, you will be close to all city amenities such as the trams and parking lots.
So go ahead! Come and discover this little paradise in Montpellier, located in a magnificent historic building 1 minute from Place de la Comédie.