Rooms : Stendhal , Madame de Staël , Mérimée , Sade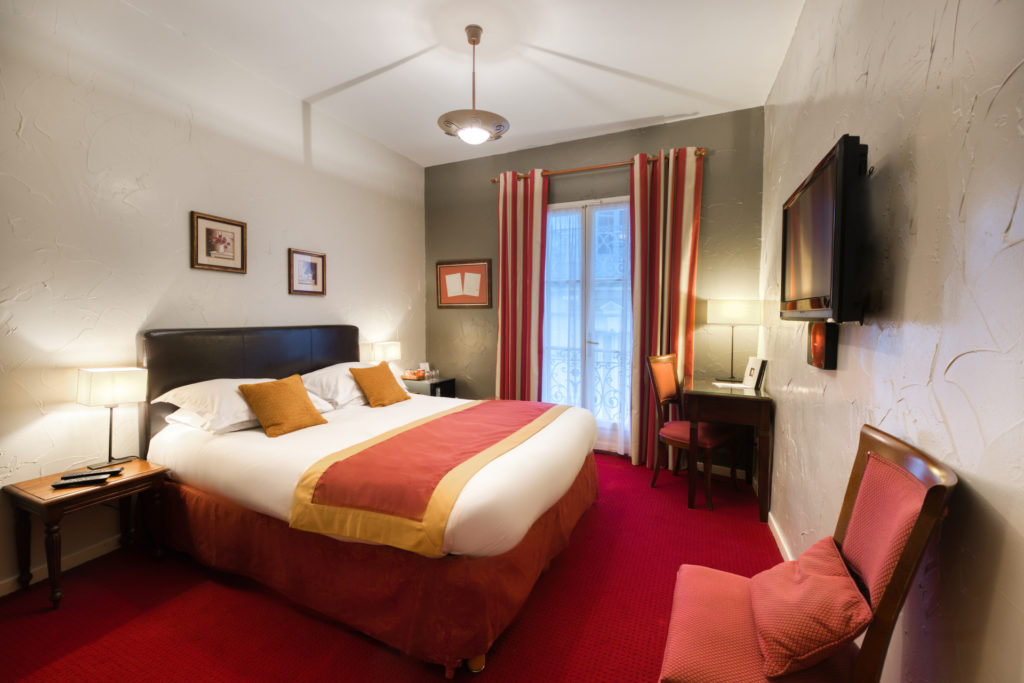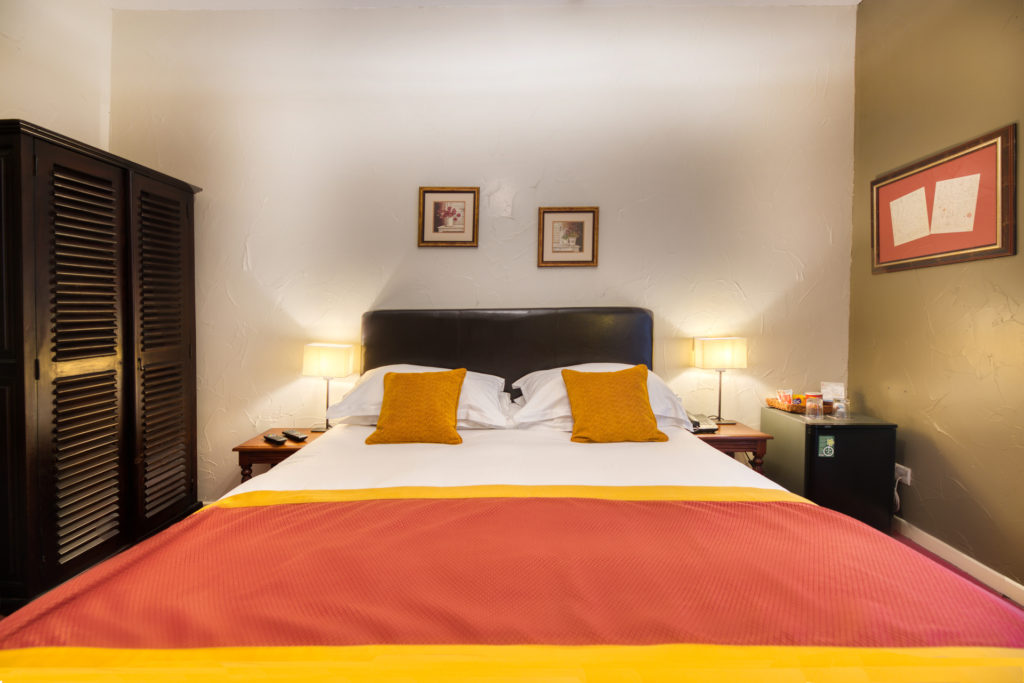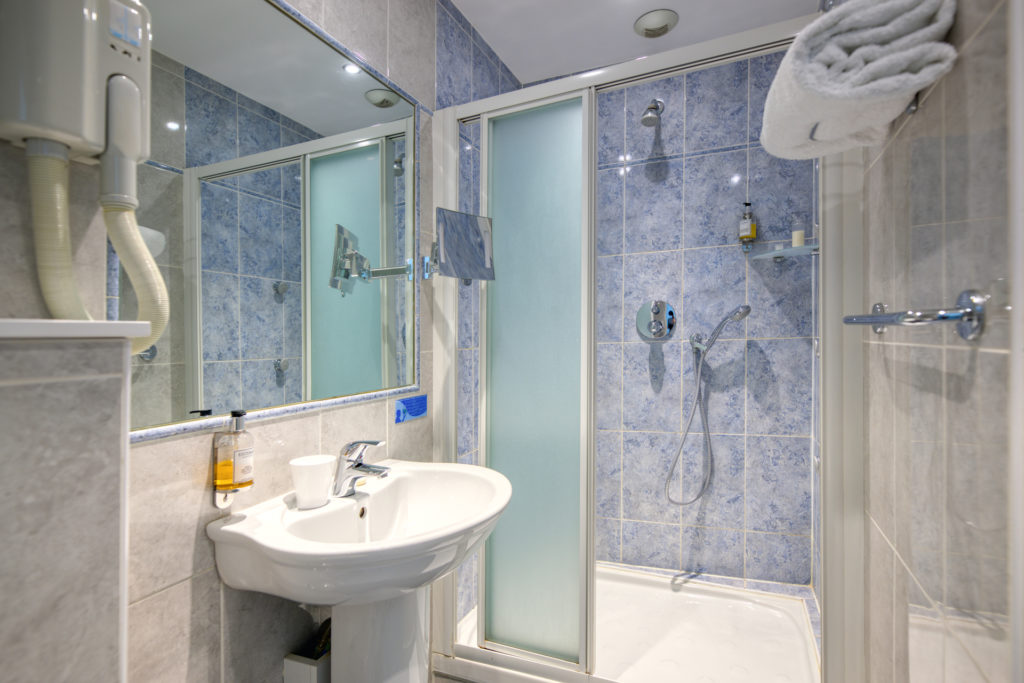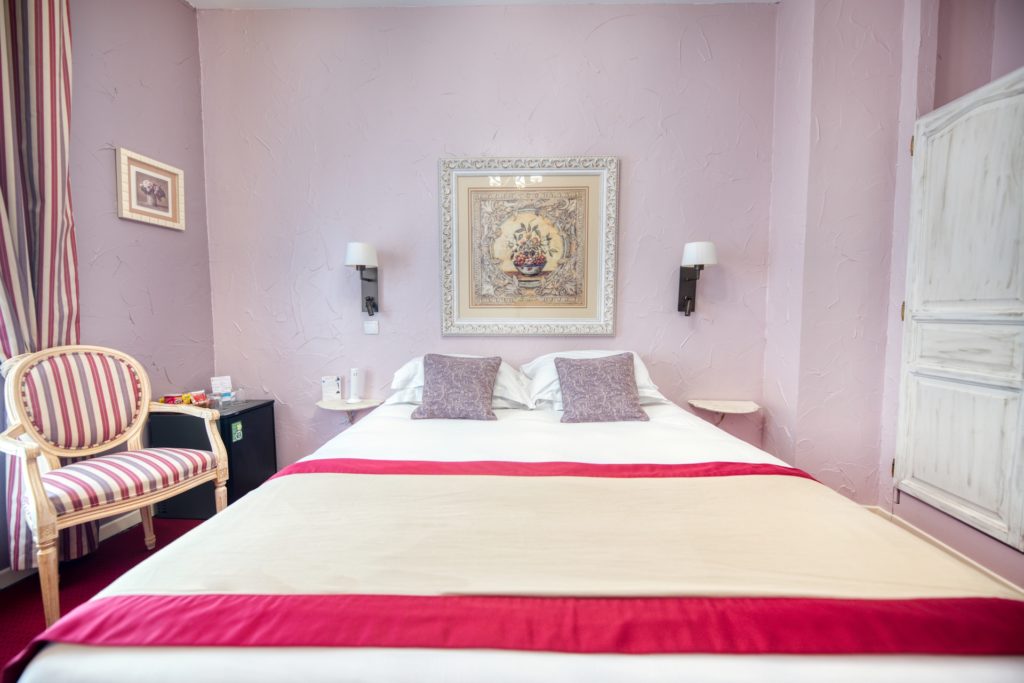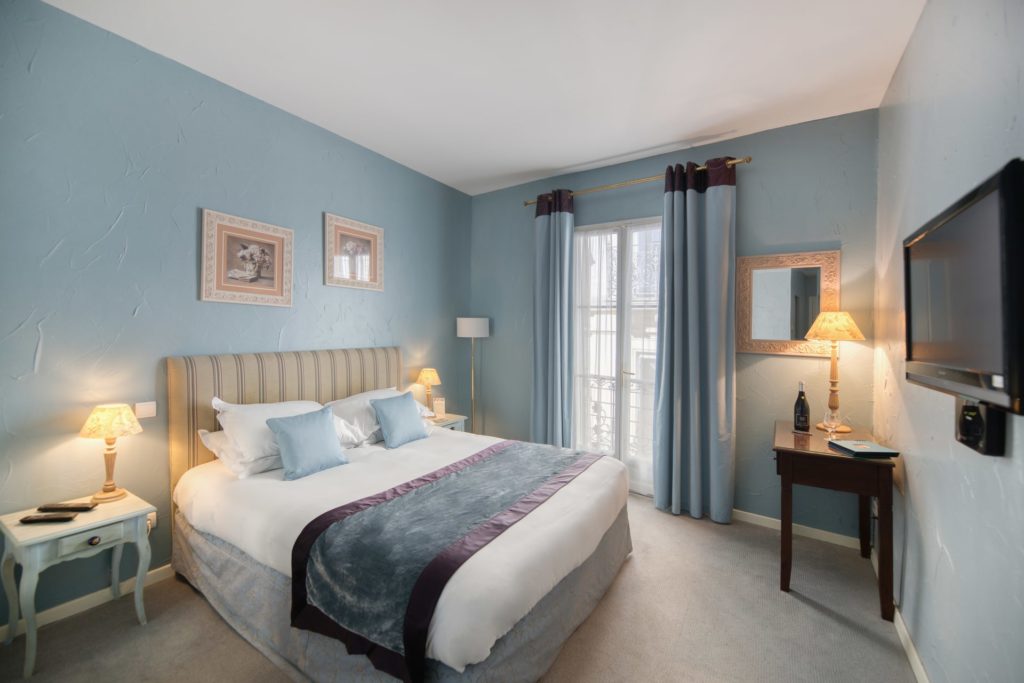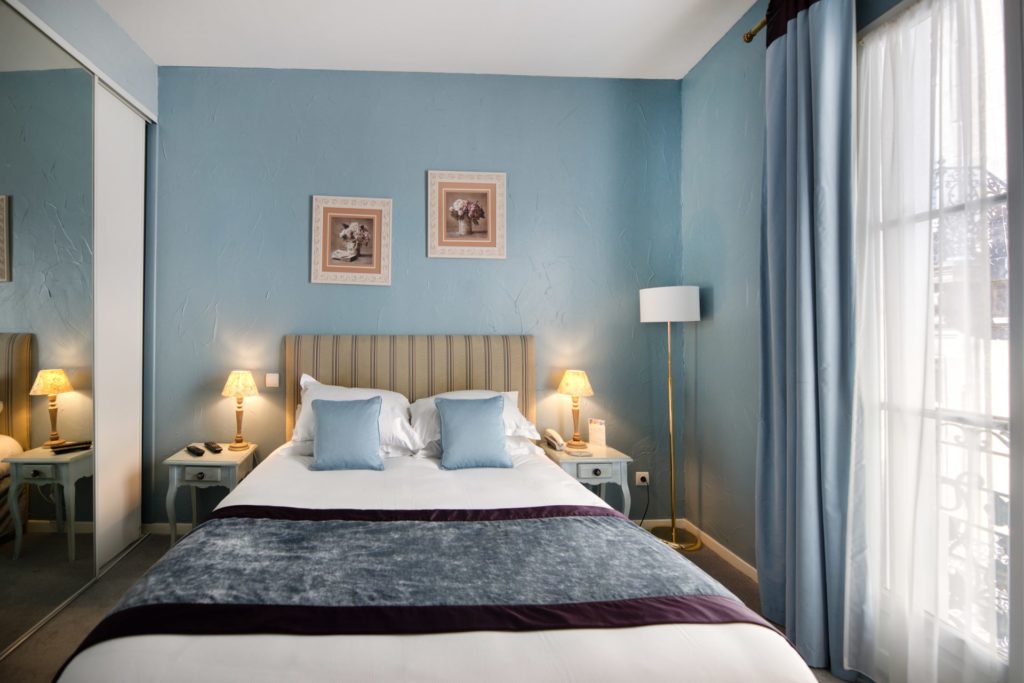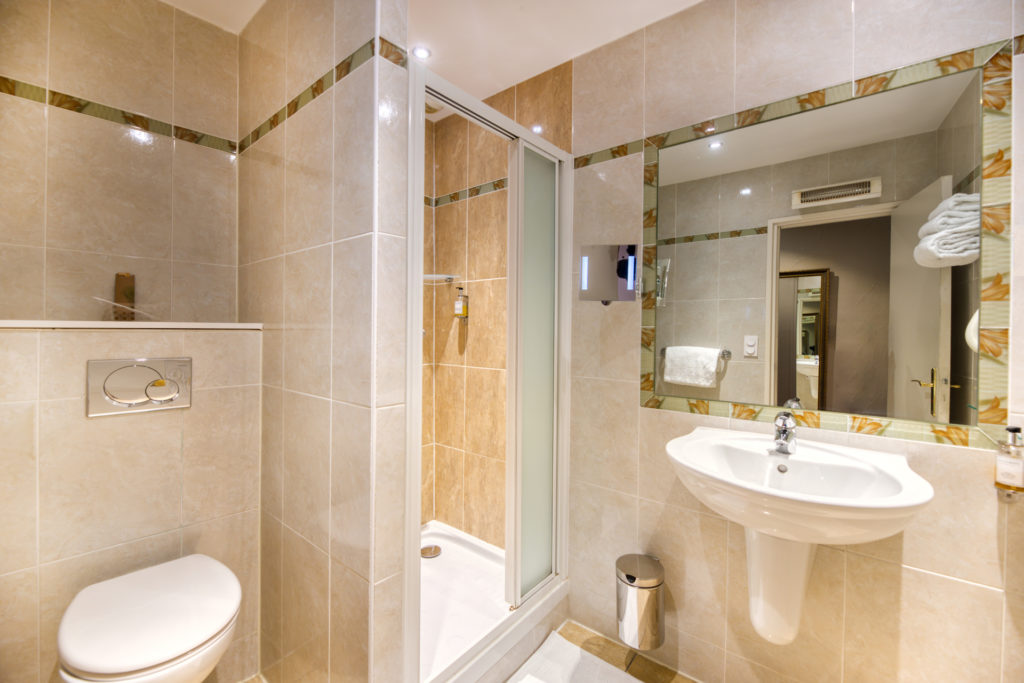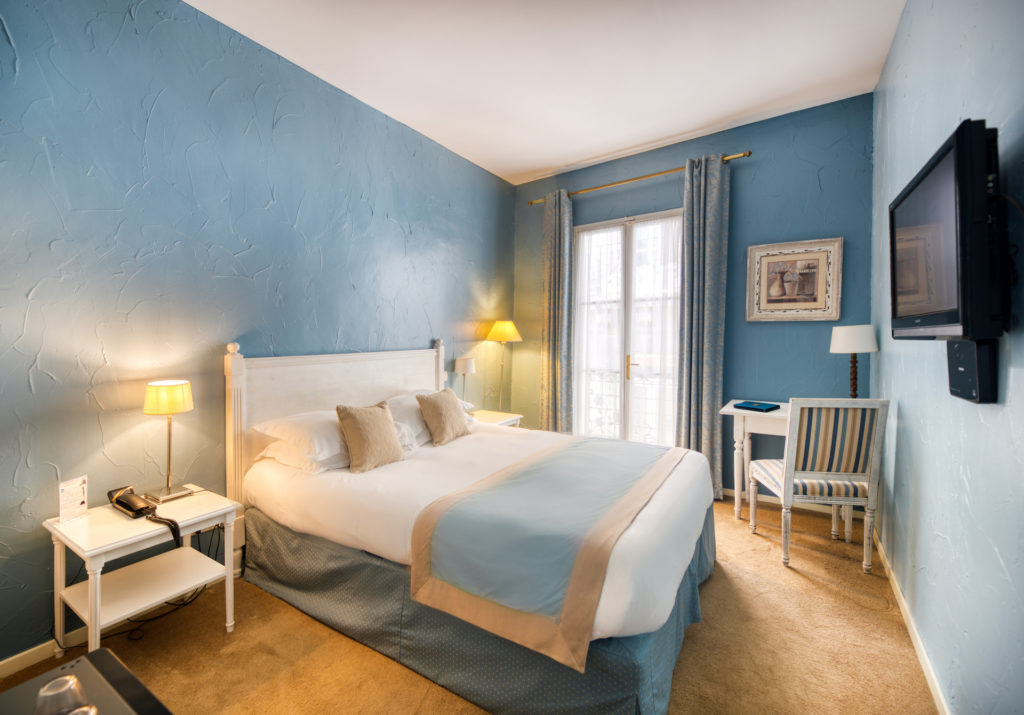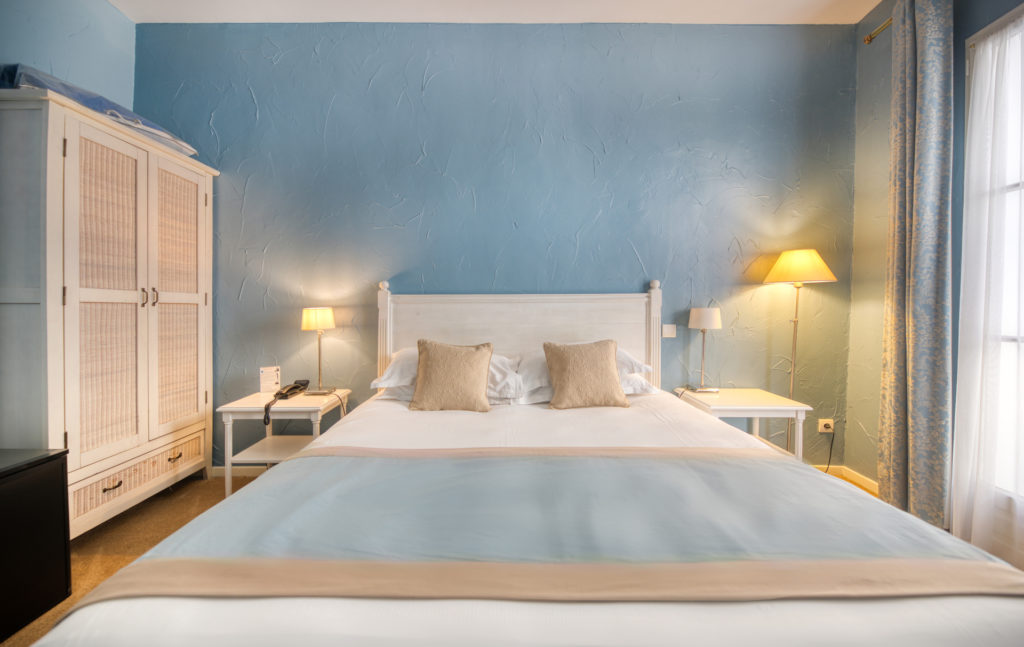 Our four hotel rooms, in Montpellier city center, will warmly and simply welcome you located within mintues to Place de la Comédie. Indeed, these comfortable double rooms will bring you all the comfort necessary for your stay. With a surface of 20 m2, they have a double "Queen Size" bed decorated with high quality bedding. Alone or as a couple, you will be able to enjoy their authentic, refined and colorful decoration. The rooms are equipped with double glazed windows which will add calm and peacefullness to the rooms which we hope will contribute to the quality of your stay.
In addition, you will find everything you need for your comfort such as a small desk and a mini bar to enjoy fresh drinks. Also, you will have a LCD TV and high speed wifi. Finally, the spacious and functional bathroom will add to your relaxation and well-being thanks to its hydromassage shower. In addition, a large central mirror will welcome you, as well as a generously sized washbasin without forgetting all the extras necessary for your well-being.
Finally, our simple, refined and generous hotel rooms in Montpellier center are located in a historic building ,1 minute walk from Place de la Comédie. You will have a good time for an excellent value for money. In addition, you will enjoy all the urban amenities of our city center such as the tram services, parking and Saint Roch train station not far from our hotel. Come and discover our beautiful, lively and sunny city decorated with many typical Provencal restaurants and cafes of all kinds in which you can enjoy delicious refreshing and southern drinks. So do not hesitate any longer, let yourself be charmed and come and enjoy a beautiful stay by staying at the Hotel d'Aragon!