Hotel d'Aragon
Heart of the city
Hotel d'Aragon is ideally located in the downtown Montpellier, Place de la Comedie, the perfect hotel to discover the city. Bathed with the mediterreanean sun and fertile ground for economic, cultural and artistic activities, you will be certain to find something that suits you. You can also take advantage of your stay in Languedoc, to visit the region and fully discover all the surprises that awaits you, while staying at Hotel d'Aragon.
Its romantic charm and individually decorated victorian styled rooms, along with Sud de France hospitality, will make your stay with us memorable whether you are travelling for business or pleasure.
You can take advantage of your stopover in Occitania to visit the region and fully discover all of its riches. In addition, the Hotel d'Aragon will seduce you with its romantic charm and its refined decoration. Also, we hope that our warm welcome will make your stay one of your best memories. Whether on a business trip or on vacation in Montpellier, come and enjoy our 12 rooms near place de la Comédie, Montpellier.
Services & Quality
Welcome to Hotel d'Aragon
We serve you quality breakfast throughout the year under the sun-drenched veranda. With the benevolent softness of the Mediterranean sun, we hope that you will enjoy the moment of absolute relaxation. The establishment is ideally located and offers you the whole heart of the city within walking distance. Also, the Place de la Comédie, 1 minute on foot, stretches out its hospitality to you,  with the Esplanade present to you for a pleasant walk.
In addition, "l'Écusson" offers you a journey back in time in the heart of medieval Midi. Along with this, the traces of the past harmonize perfectly with contemporary architecture. It is thanks to this subtle balance that Montpellier displays all its charm.
The Hotel d'Aragon, Montpellier, Comédie is a perfect location, a few minutes from the Saint Roch TGV station, the Corum: Palais des Congrès, Opéra Berlioz, as well as the Fabre Museum. You can therefore opt for one of its comfortable rooms for your professional, tourist or cultural stopover.
Hotel d'Aragon
Comédie St Roch train station
All our rooms are equipped with double glazed windows to reduce noise and keep our rooms insulated or cool during the different seasons. Each room is personally decorated and installed with the lastest technologies, with 1 room being wheelchair accesible. The access to the common areas (breakfast room) is on the first floor without lift, please contact us for more information.
Smoking in the rooms are strictly prohibited and can be fined.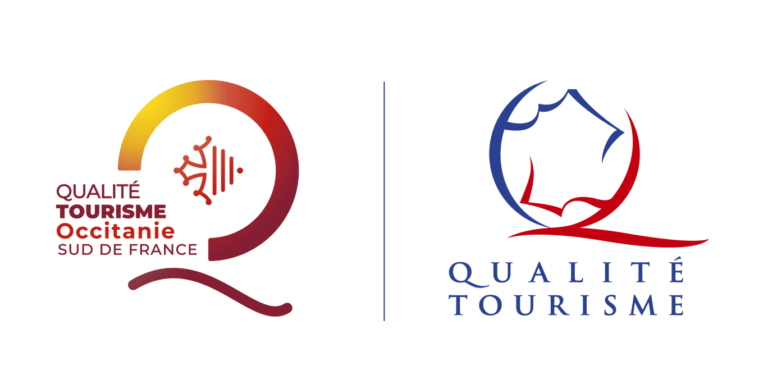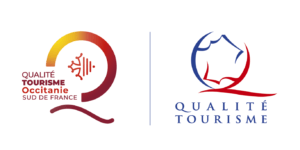 This regional label, developed since 2008, is recognized by Quality Tourism.

It guarantees a warm and professional welcome, quality and comfort, know-how and interpersonal skills, among nearly 1,100 tourist establishments in the Languedoc-Roussillon region.

Certified

for a period of 3 years, the establishments are
subjected to an external, independent audit and monitor customer satisfaction.
Whether accommodation, restaurants, wine tasting cellars, points of sale for tasting local products, cultural and tourist sites, sports and leisure activities, or even offices
all committed to this rigorous approach and proudly display this label synonymous with authenticity.