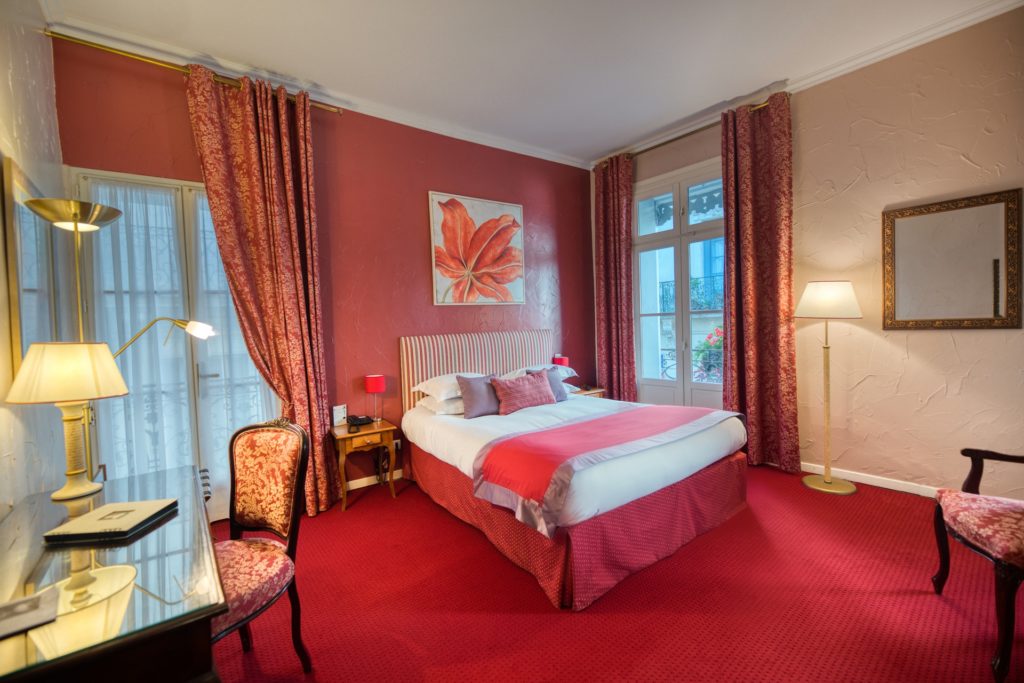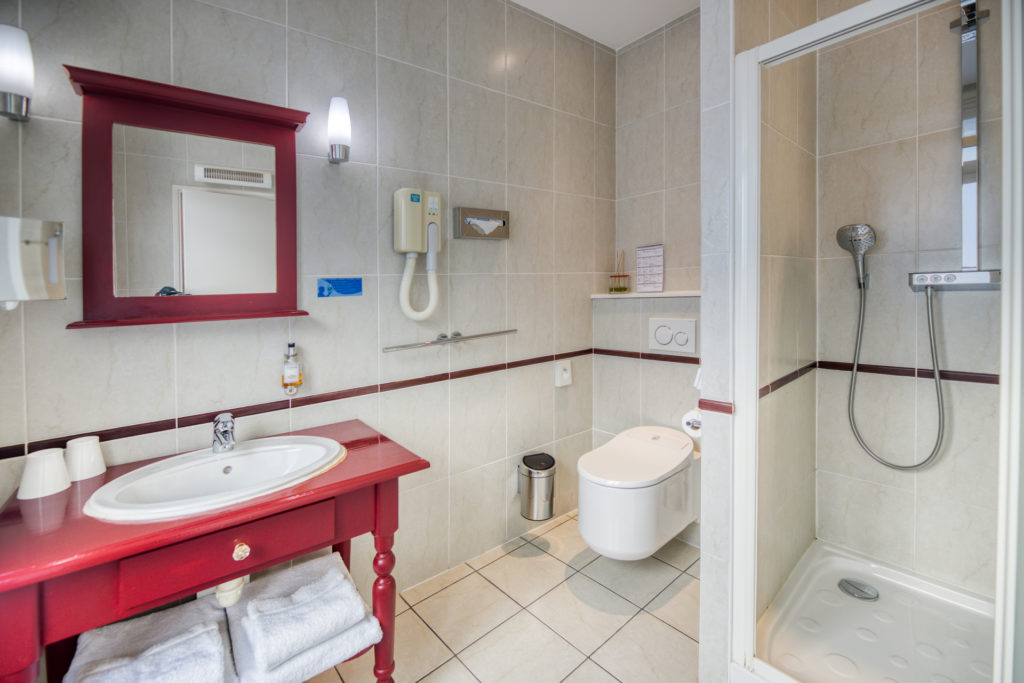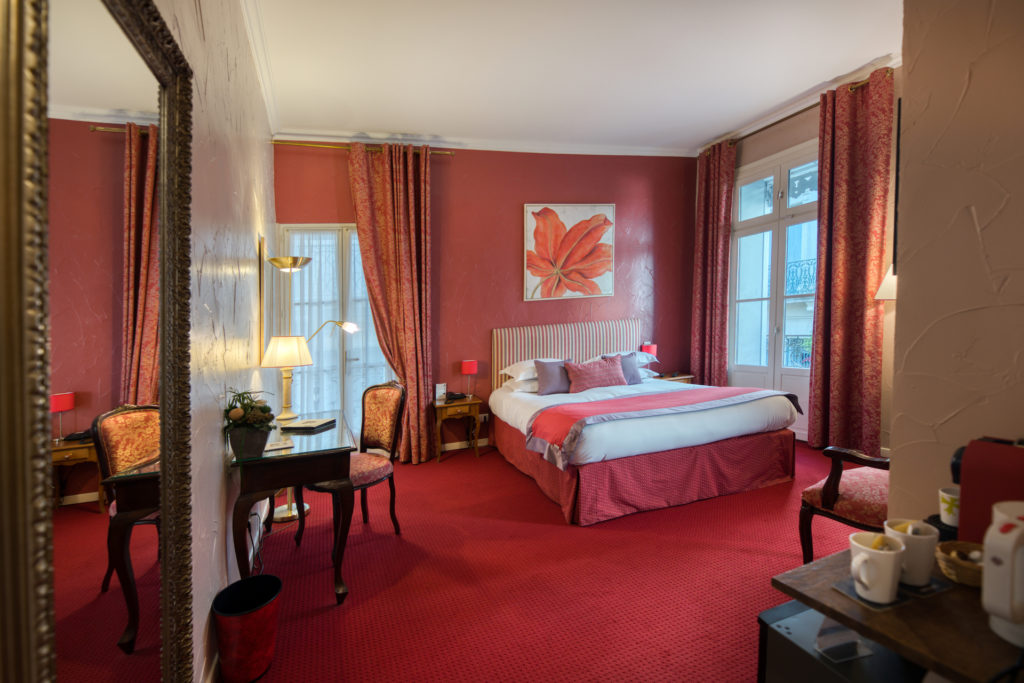 Our luxury room , Madame de Sévigné, located in a historic building in Montpellier, Place de la Comedie, will transport you to a cozy atmosphere. In addition, this quiet room will warmly welcome you with its beautiful decor. As elegant as it is refined, it is embellished with high quality queen size bedding that will lull your nights. Its unique atmosphere with its luxurious and authentic decoration will transport you to another time.
Also, you will find elegant furniture including a large mahogany desk and a space specially arranged for you to make tea and coffee. In addition, a mini-bar offering refreshing drinks and sweets and a safe are at your disposal. You can also enjoy our connected television as well as high speed wifi. Finally, the bathroom, a room with generous dimensions and abundance of light, thanks to its large French window, is up to the standard of this room. You will be seduced by its welcoming shower and its functional and comfortable Japanese toilets.
This calm and romantic place will also enchant you with the nobility of its materials and the meticulous care given to every detail. This is why, Madame de Sévigné, our Luxury room near Place de la Comedie, will meet your expectations and will be perfect for a romantic getaway. Also, its location is 1 minute from Place de la Comédie, Montpellier city centre and the car parks is ideal for enjoying all city amenities. Finally, you will discover our beautiful, sunny and lively city, as well as many restaurants typical of our beautiful Mediterranean region.
So go ahead, let yourself be charmed and try this great adventure by staying at the Hotel d'Aragon!